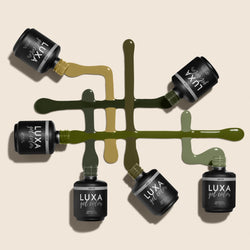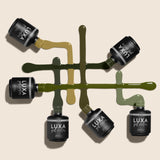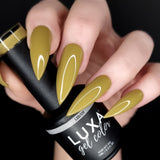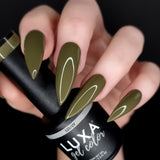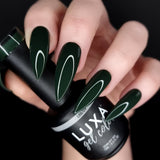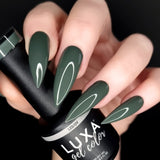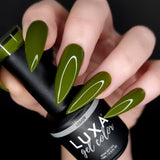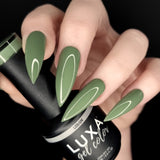 OLIVE JUICE COLLECTION - 6 pcs w/ Free Painted Swatch Sticks
*Sold Out*
These colors have sold out as a set, and will not be restocked.
The good news: Individual colors are available for purchase!
Don't want to miss another launch?! Be sure to sign up for emails.
Info
A feast of greens awaits in the olive grove...Woody stalks, leaves, and ripened fruit - we've captured each shade from piquant to placid in this opulent collection. 
This set includes
Drab Queen

Extra Dirty
Healthy Phat
Olive You So
Shaken, Not Stirred
Sip Happens
Soak off, durable and long lasting gel polish

For directions click here
15mL / 0.5 fl oz
Professional use only.