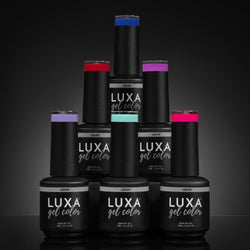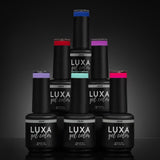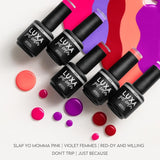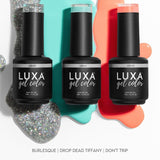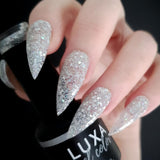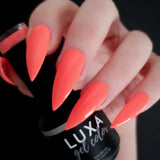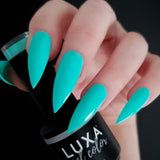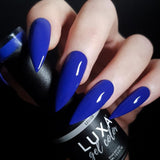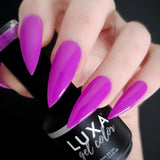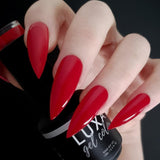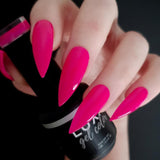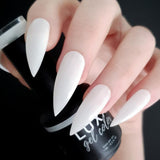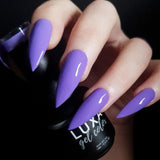 *Sold Out*
These colors have sold out as a set, and will not be restocked.
The good news: Individual colors are available for purchase!
Don't want to miss another launch?! Be sure to sign up for emails.
Info
This set includes all 9 gel colors from the VIVID Collection:
BURLESQUE

DON'T TRIP

DROP DEAD TIFFANY
IV

JUST BECAUSE
RED-DY AND WILLING
SLAP YO MOMMA PINK
THIRD TIMES A CHARM
VIOLET FEMMES
Note that Vivid Collection does not include Blackout and Whiteout, although these pre-painted swatch sticks are included.
Soak off, durable and long lasting gel polish
For directions click here
15mL / 0.5 fl oz ea
Professional use only.
100% Gel
7-free
Cruelty free
Vegan
Highly pigmented
Soak off, durable and long lasting gel
No shrinking or wrinkling