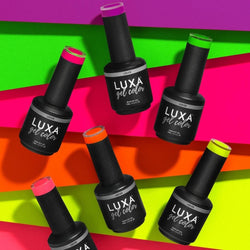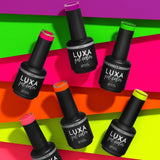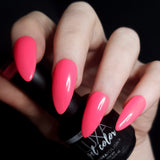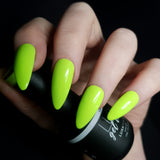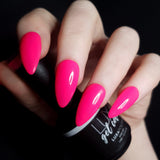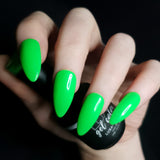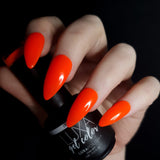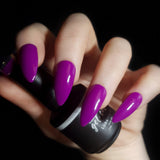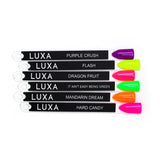 DEADLY NEONS COLLECTION - 6pcs
*Sold Out*
These colors have sold out as a set, and will not be restocked.
The good news: Individual colors are available for purchase!
Don't want to miss another launch?! Be sure to sign up for emails.
Info
A blinding collection of full cover neons guaranteed to wow every time. 
Special PRO Offer! Available as a set for a discounted price AND includes pre-painted swatch sticks for free!
Limited availability; when gone, will not be restocked as a set.
This set includes all 6 gel colors from the DEADLY NEONS Collection:
DRAGON FRUIT

FLASH
HARD CANDY
IT AIN'T EASY BEING GREEN
MANDARIN DREAM
PURPLE CRUSH
*Note that DEADLY NEONS are very vibrant neon colors that the camera doesn't quite capture!
Soak off, durable and long lasting gel polish
For directions click here
15mL / 0.5 fl oz ea
Professional use only.