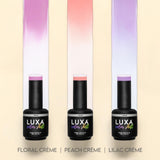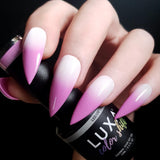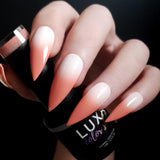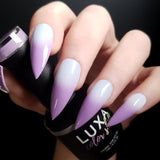 Crème Color Shift Volume I - 3 pcs
*Sold Out*
These colors have sold out as a set, and will not be restocked.
The good news: Individual colors are available for purchase!
Don't want to miss another launch?! Be sure to sign up for emails.
Info
This set includes 3 color-shifting gels that change when exposed to different temperatures. When cold, these colors are vibrant; when hot, they shift to a soft cream color.

LILAC CRÈME

FLORAL CRÈME
PEACH CRÈME
Limited Availability: Once the Crème Color Shift Volume I sets sell out, they will not be restocked, and will only be available as individual colors.
Soak off, durable and long lasting gel polish.
For directions click here
15mL / 0.5 fl oz ea
Professional use only.