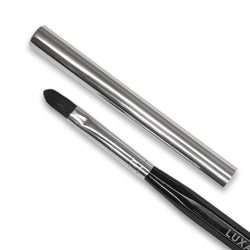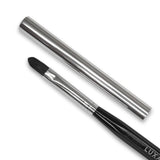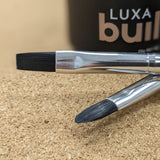 Info
Pro Brush Oval XL - Save time with your enhancement applications. This brush has longer bristles that help pick up more product with each scoop. The oval-shaped tip is great for precision with small and tight areas. The Pro Brush Oval XL is great for Luxa Build, Luxa Matrix, and Luxa gel pod applications. 
Note:
Due to the unique shape of the handle, the lid may fit loosely over the top of the brush. To ensure a tight fit, lightly push and twist the lid into place after use.

Brush Care:
While in use, keep brush away from sunlight or your LED/UV lamp as it will cure any gel on your brush. Clean any gel or paint from your brush with acetone or alcohol before storing away. Take care when placing the lid back onto your brush. Carelessly placing your lid on can result in bent hairs which will ruin your brush.