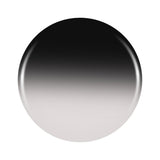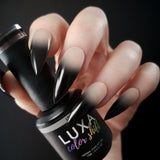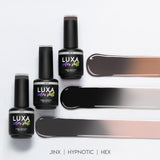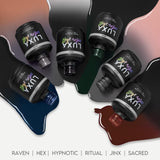 Info
Dark as night and full of mystery...Break the spell and this inky black gives way to translucent white in a display of pure magic.
HYPNOTIC is part of the Bewitched Color Shift I Collection.
LUXA Color Shift is a gel polish that changes color based on hot or cold temperatures. Hypnotic shifts from a black when cold to a translucent white when hot.
15mL / 0.5 fl ozProfessional use only