INFO
*Final Sale: Foil Boxes are available while supplies last and are final sale. Note that individual foils may be swapped with a similar design if out of stock.
Each box set comes with 10 foils. Transfer Foil Gel sold separately.
Our Transfer Foil Gel is one of the easiest to use!  Apply a thin coat of Transfer Foil Gel over any gel color. Cure. Press foil firmly using a silicone pen for an even transfer. Seal with Luxa Shine. Cure.
Cure. 30 to 60 seconds LED or 2 minutes UV.
Note: Curing times may vary based on the wattage of your LED/UV lamp.
Box Set includes:
-10 different designs.
-Each 36 inches long.
Customer Reviews
So Fun!
Some of the better transfer foils I've used. The glue is by far the best! I like to pain the nail with a color close the background, so if it doesn't all transfer 100% it still looks really good. This set is perfect for spring/summer!
04/12/2022
Michelle E.

United States
Excellent foils
I love these foils! Easy to work with a great retro colors!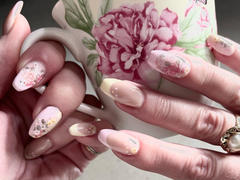 08/03/2020
Tammy M.

United States
Luxa foils
I absolutely love everything Luxa! The foils are amazing! They are so beautiful and easy to use with the Luxa Foil Gel.