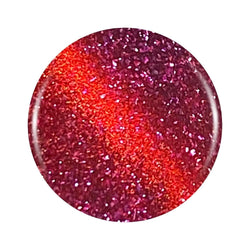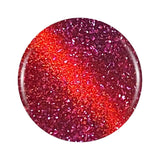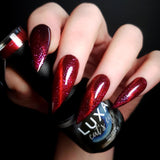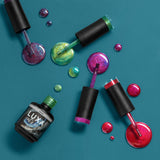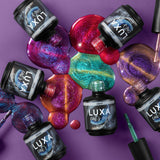 Info
A rainbow spectrum of smooth metallics with color-shifting shimmer - these stunning multi-toned shades will add a new dimension to your Cat's Eye collection. 
This color is part of LUXA Cat's Eye Volume III.
Note that the color variation in photos illustrates the shifting pigmentation in Cat's Eye.
Magnetic Wand sold separately. 
15mL / 0.5 fl ozProfessional use only
If applicable, apply gel color of choice. Cure.
Apply a layer of Cat's Eye gel.
Hold "Magic Wand" diagonal, horizontal, or vertically 1 cm away from uncured Cat's Eye gel to achieve your desired look. Cure. LED 30 - 60 secs / UV 2 min.
Finish with Luxa Shine No Wipe Gel Top Coat. Cure.
TIP: It is best to do one or two nails at a time, flash cure, then continue. If you mess up, no worries! Just repaint with Cat's Eye Gel and redo it till you're  happy. Then cure.