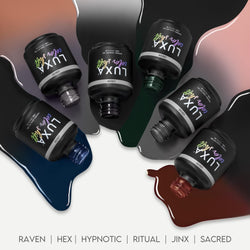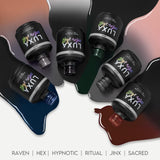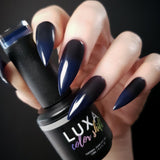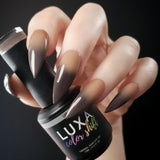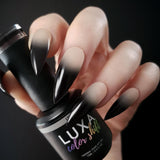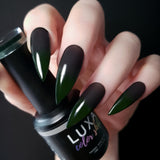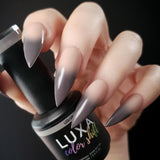 Bewitched Color Shift Volume I - 6 pcs
*Sold Out*
These colors have sold out as a set, and will not be restocked.
The good news: Individual colors are available for purchase!
Don't want to miss another launch?! Be sure to sign up for emails.
Info
This set includes color-shifting gels that change when exposed to different temperatures. Six spellbound shades of color-shifting sorcery to invoke the witch within…

HEX

HYPNOTIC
JINX
RAVEN
RITUAL
SACRED
Painted Swatch Sticks sold separately.
Soak off, durable and long lasting gel polish.
For directions click here
15mL / 0.5 fl oz ea
Professional use only.